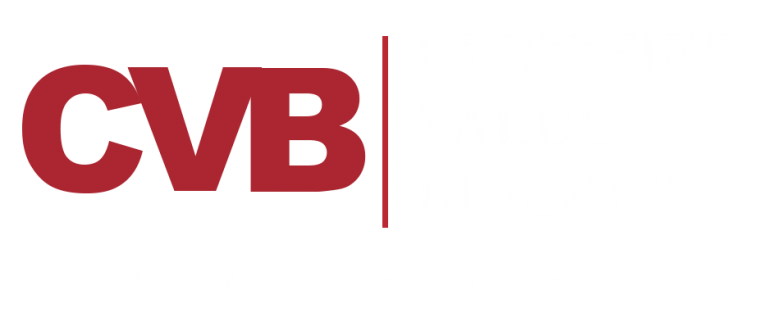 Create Value & Unleash Your Business
CBI provides advisory and brokerage services for buyers and sellers.  As a Certified Value Builder System™ Advisor, CBI offers leading edge valuation tools to value and evaluate your business and deliver a path forward.  Not only will we help you create a company that will survive beyond it's sale, we'll help protect your equity and find ways to help you earn more money when it's time to exit.  Whether you want to sell your business for a premium now, or know the steps to earn more when you choose to sell, Value Builder is a smart choice for you and your business.

Growth Plan
Construct a durable platform for growth.

Innovative Ideas
We help you in business by delivering good ideas identify ways to create recurring revenue and add value across a variety of areas.
Growth Strategy
Our team of professional people help you manage your business to unlock value and be ready to sell.
Increase The Value Of Your Business Today!
With analysis and participation by thousands of businesses, companies that earn a score of 80+ have earned more than 71 percent more at the time of their sale.
What do our clients have to say?
"Using the Loans4Biz program was easy, quick and professional. I had over 18 banks respond with competitive loan proposals, both national and local banks. I was provided with contact information and set up meetings with several bank officers. The banks were timely with their responses, professional and provided me with written competitive proposals. I was able to negotiate financing to meet my business needs and established professional business relationships with several banks. I recommend the Loans4Biz program for current and future business owners."
"I wanted to give a huge thanks to the Loans4Biz program! I am a current business owner and was looking to expand with a new business venture but was struggling to obtain financing. I was starting to get discouraged after meeting with around 10 lenders and I still couldn't get financed. I was running out of options when I came across the CBI TEAM and spoke with Kelly Tivis. Kelly helped me with my business plan and put together a great packet to send out to many different lenders. Needless to say within a few days we had 6-7 proposals back. I am now in the process of a build-out for our new 'Good Feet Store' in Fayetteville, Arkansas. This is a great program. I really encourage anyone struggling with financing to give them a shot!"