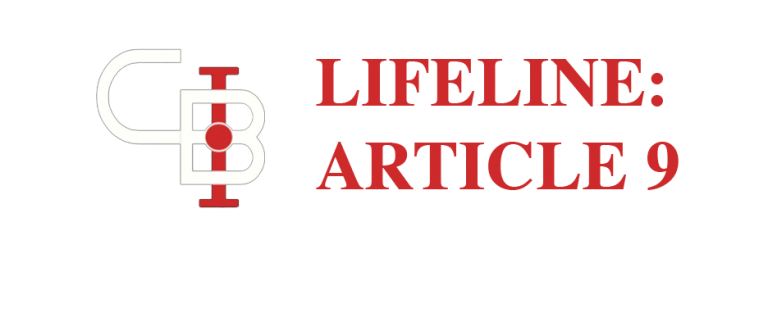 Restructure and Save Your Business
CBI offers its "Lifeline" program to operationally sound businesses overwhelmed by debt payments and struggling to keep their business alive as a result of the current Pandemic.  CBI's program provides a path to help employer stay afloat, keep jobs in the community and ultimately create a chance to keep the company.  CBI's Lifeline provides expert planning, smart protections and a path for growth to restore the business and survive beyond the current crisis.  

Pre-Bankruptcy Planning
CBI activates its Business Resource Center to provide expertise to develop restructuring plans, liquidation analysis, etc., to secure bankruptcy approval.

Equity Protections
Our approach creates a plan built to protect the owner & help keep their equity & hold on to their business, in accordance with applicable laws & regulations.
Value Building
Restructure your business, reduce or eliminate debt, identify profitable parts of the business, sell off parts, reconfigure operations, and put a value/growth plan n place.
What do our clients have to say?
"Using the Loans4Biz program was easy, quick and professional. I had over 18 banks respond with competitive loan proposals, both national and local banks. I was provided with contact information and set up meetings with several bank officers. The banks were timely with their responses, professional and provided me with written competitive proposals. I was able to negotiate financing to meet my business needs and established professional business relationships with several banks. I recommend the Loans4Biz program for current and future business owners."
"I wanted to give a huge thanks to the Loans4Biz program! I am a current business owner and was looking to expand with a new business venture but was struggling to obtain financing. I was starting to get discouraged after meeting with around 10 lenders and I still couldn't get financed. I was running out of options when I came across the CBI TEAM and spoke with Kelly Tivis. Kelly helped me with my business plan and put together a great packet to send out to many different lenders. Needless to say within a few days we had 6-7 proposals back. I am now in the process of a build-out for our new 'Good Feet Store' in Fayetteville, Arkansas. This is a great program. I really encourage anyone struggling with financing to give them a shot!"